A Woman Got Into Something Way Over Her Head
She did the right thing in the end though.
She should be commended for that and the dogs were healthy, so she tried to take good care of them. I don't know if they have all found homes yet or not, but if you are interested you can find out here. Larimer Humane Society.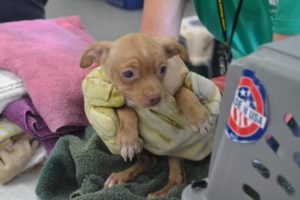 LARIMER COUNTY, Colo. — Five dozen dogs were removed from a home in Larimer County on Monday, the Larimer Humane Society said.
A crew from the Larimer Humane Society's animal protection and control removed 63 Chihuahuas from the house and took them to the Larimer Humane Society Shelter
"Staff and volunteers were ready to process, vaccinate and evaluate them before transferring many of them to various partners throughout the Front Range to find new forever homes," a news release said.
Save
Save