Chihuahua Saves 92 Year Old Owner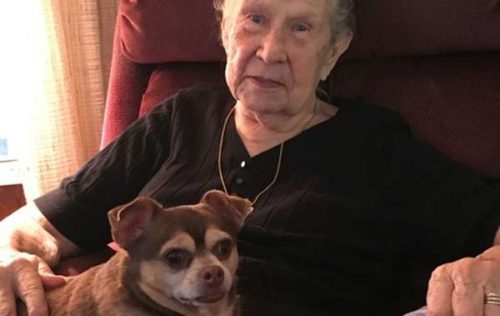 A Chihuahua recently repaid its owner for saving it from the animal shelter by possibly saving the 92-year-old owner's life.
Marie Alexander was going to get the mail at her Iverness-area home on Aug. 13 when she tripped over a stone, fell backward and hit her head, WPTV reports. Alexander didn't have her cellphone with her, but she did have her Chihuahua, Sassy.