IS A ROAD TRIP IN YOUR FUTURE THIS SUMMER?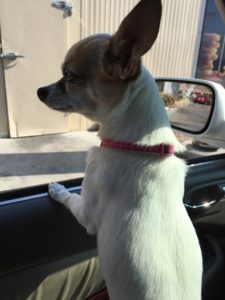 It's spring and summer. That means vacations and road trips are on the horizon. According to AAA and Best Western International, more than half of U.S. pet owners take their dogs or cats with them when they travel.
My husband and I have taken our dogs with us on all but a few trips. Here are 7 tips that I have learned in the process.
Make a trial run
Buckle them up
Keep them inside
Be prepared
Make plenty of pit stops
Hydrate, hydrate, hydrate (thus the need for plenty of pit stops)
Never leave them alone
Make a trial run:
Before your upcoming trip take them on some short trips to help them get used to traveling in the car. How do they do? Do they get anxious or car sick?
Buckle them up:
I can't stress this one enough. It is estimated that about 30,000 accidents each year are caused by an unrestrained pet. Not only are they distracting to the driver, they are most likely to be injured in an accident.
Keep them inside:
Yes, dogs love to feel the wind in their face, but did you know that riding that way can cause ear damage and can expose your pet to lung infections? That's according to the ASPCA. It's also very dangerous.




Be prepared:
Make sure you have a record of all your pet's shots and vaccines with you. Be sure that their collar has a tag with address and phone (cell) number on it. Ideally, they have been microchipped.
Make plenty of pit stops:
Pets need to stop every two to three hours to use the bathroom and get some exercise. It's also recommended for people.
Keep them hydrated:
Be sure to keep water and a portable bowl in the car with you for them.
Never leave them alone:
This is another one I can't stress enough. I am always surprised as to how many times on our road trips we have pulled into a fast food restaurant on hot days and we've seen pets in the car while owners are inside eating. Even with windows rolled down it can get dangerously hot very quickly in the car. We always get our food and eat it in the car or go through the drive through. You could even have a picnic with your pets at a rest stop.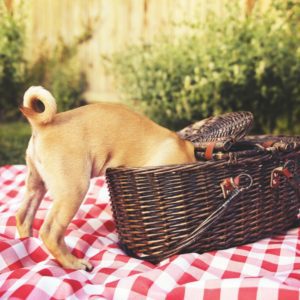 Our three little Chihuahuas love to ride in the car. Remedy is only two as of this writing and hasn't been on as many trips as the other two, so she is still a little nervous at first. Perhaps she thinks that we are going to the vet. But soon she takes a cue from the other two pros and she relaxes and just enjoys the ride. I hope these tips are useful to you on your next road trip with your pets. Happy traveling and stay safe!
TRAVEL SUPPLIES