Petcurean Now Dog Food Review:
My Chico is now 14 years old. We have several stairs that he has to go up and down to get outside to do his business. Several times lately I have had to go "rescue" him and carry him back in. He is having joint pain as many senior humans do. I started looking around for a change in his diet that may help and some supplements. So I'm sharing my review of a great senior dog food.
What I Did
What I found is Petcurean Now Fresh dog food for seniors. Switching him to this dog food worked wonders for him and made me happy because with 100% fresh turkey, salmon, duck and for his joints it contains 100% fresh Omega 3 & 6 oils from coconuts and canola.
Chico is also very sensitive to grains and Petcurean Now Fresh has zero grains, gluten, wheat, corn or soy. It's completely free from by products or artificial preservatives.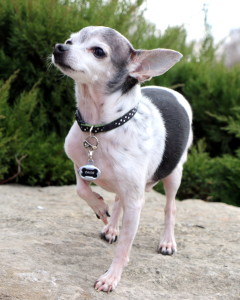 You can't go wrong with this dog food and my Chico loves it.
He also has fewer teeth now, but thankfully, if he ever gets to the point that he can't eat dry dog food they have a chicken stew formula that you can feed them or mix it with their dry food.
Since Chico has been eating this I now longer have to carry him up and down the stairs and he has started to act like a younger dog!