Your Chihuahua's Time to Shine!

See your baby featured as our "Chi of the Month" AND get a $10.00 gift card from PetCo!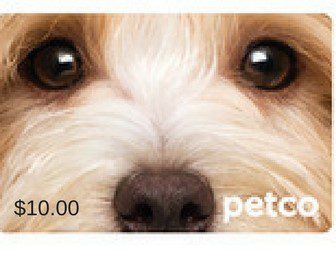 Get your Fall on ….. Enter your chi in our Fall Photo Contest. Dress them in their favorite sweater, a photo of them playing in the leaves. You get the idea. Send us your Fall Themed photo and the winner will be featured as our "Chi of the Month" in our December Newsletter.
The winner will be featured in our December Newsletter, and receive a $10.00 gift card from PetCo, so if you are not yet subscribed to receive our monthly Newsletter, don't forget to do that so if your photo is chosen, you won't miss it.
There isn't much time, so hurry and start taking photos! Contest begins October 21, 2017, at 12:00 noon CT and ends November 23, 2017, at 12:00 noon CT
You must be at least 18 years of age to enter. There will be only one winner. The winner will be notified by e-mail and with their permission, will be announced here and on all our other social media channels. See Our Privacy Policy. 
By Entering Your Photo:
As well as being entered to win, you will also get cool stuff for dog parents right to your inbox. We send out one (sometimes two, if there is a special sale) emails a week, so you don't have to worry about us flooding your inbox! You get exclusive content including the latest health and wellness tips, training and dog behavior tips, tips on keeping your senior dog healthy, as well as cute photos and videos! Best of all, you get exclusive, members-onlyGreat Deals on pet supplies.
Don't forget to add us to your e-mail contacts or "safe sender" folder. The winner will be notified by e-mail and will have 48 hours to respond or they will forfeit the prize and another winner will be chosen.
If you can't upload your photo, (sometimes the file is too large) just e-mail the information on the form and the photo to: linda@chichisandme.com with the subject: Fall Photo Contest.
All photos will become the property of ChiChis And Me. No photo will be returned.