I recently came across a post on Facebook with a heartbreaking picture of a little Chihuahua with a leg that had a large tumor. It was so swollen and looked so painful, it just broke my heart. The person that posted it was Amanda. She asked that everyone pray for her little Chi named Kizzi because she was having her leg amputated the next day.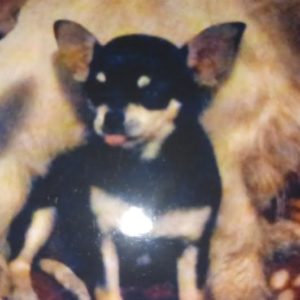 I prayed for Kizzie and thought about her and her poor parents for the next week. Thankfully, Amanda posted an update stating that Kizzie was doing fine.
Kizzi's Story:
I reached out to Amanda, wondering what had happened to her poor pup and thought you, dear readers might like to know about this brave little Chihuahua and what great parents she has that took such good care of her. This is what Amanda told me.
Kizzi came to live with Amanda and her furever family when she was only 8 weeks old and she was a tiny little thing. She was so tiny they were afraid to move for fear of stepping on her.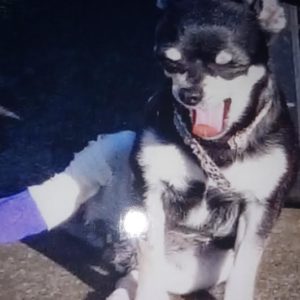 About 2 years ago they noticed a lump on her leg. It looked like a tiny little wart. The vet said it was rare and they removed it. She did have an open wound and they had it bandaged. Amanda had to take her to the vet twice a week for four weeks to have the bandage changed. After the first operation, everything was fine until last year when it came back. At first, it was so small that the vet said it wasn't anything to worry about and to just keep an eye on it.
However, it continued to grow and needed to be removed again.  Amanda had insurance and they paid for the first operation, but wouldn't pay for a second one. She and her family had to save the money for the second operation. When they took her to the vet this time, she was told it would be better to just remove the leg.
I can only imagine what a heart-wrenching decision that was for them. Amanda said that after a lot of talking it over and crying they made the decision to go ahead and remove the leg.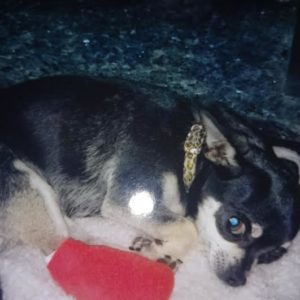 I've thought a lot about what I would have done in that position and I know I would have done the same thing. The lump would probably have continued to come back, so they no doubt would have had to remove the leg on down the road anyway, after having spent a great deal more money.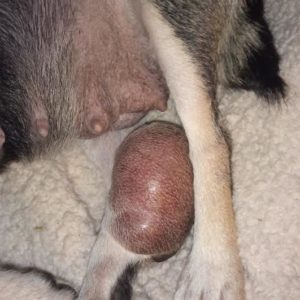 After the removal of the leg, she had no open wound and no bandage.
The Good News:
Amanda says that Kizzi is now recovering and that she is as playful and cheeky as ever. Even if she does something she shouldn't they can't stay mad at her because Kizzi will cock her head to one side, like Chihuahuas do, and look at them with those adorable little Chihuahua eyes that just melts your heart.
She also tells us that when they tested the lump it wasn't cancer, which of course they were very happy to hear! And so am I. Kizzi and her family live in the UK, and are doing well.
I want to thank Amanda and Kizzi for sharing their story with me, so I could share it with you!