THIS GIVE-A-WAY ENDED 5-29-17
AND THE WINNER IS:

Elvis Lerch!
Congratulations Elvis!
Didn't win? Not to worry! Be sure to check look for our June give-a-way.
ChiChis And Me
….. is happy to announce our newest give-a-way! You could win a beautiful set of handmade Chihuahua wine glasses!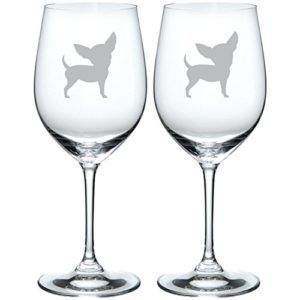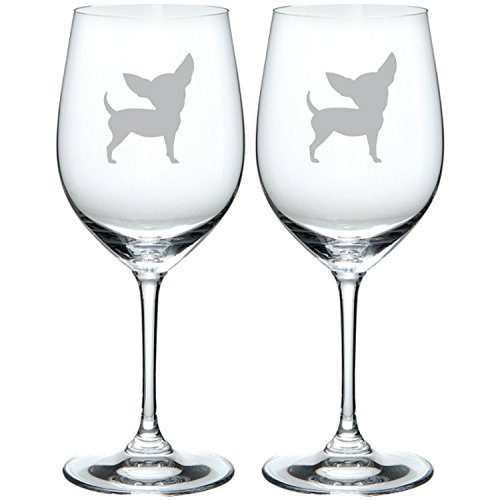 Etched Chihuahua Wine Glass – Glasses are dishwasher safe ~ Set of 4 Made and engraved in the USA ~ Etching is permanent and requires no maintenance ~ Every glass comes carefully packaged ~ Retail value = $85.00
TO BE ENTERED YOU MUST FOLLOW THE INSTRUCTIONS BELOW.
PLEASE READ INSTRUCTIONS CAREFULLY:
Fill out the form below. After you have filled out the form, click the "back" button on your browser and share this page on Facebook, Twitter, or Pinterest by clicking on one of the "SHARE" buttons below. (Your information is private) Share as many times as you like for more chances to win. That's it. (if you don't know how to click the back button on your browser, just come back to this page on our website.)
You must be at least 18 years of age to enter. There will be only one winner, chosen randomly by a software program. (I have no control over who wins) The winner will be notified by e-mail. The winner's name will be announced on our Facebook page, our website, and in our April Newsletter, only if we have their permission. Any information you give us will remain private. See Our Privacy Policy.
Give-A-Way begins May 1, 2017, at 5:00 pm CDT and ends May 29, 2017, at 5:00 pm CDT.
For more chances to win; share this by clicking one of the icons below:
By entering:
What You Will Get:
As well as being entered to win a beautiful set of wine glasses, you will also get cool stuff for dog parents. You get exclusive content from the latest health and wellness tips, training and dog behavior tips, tips on keeping your senior dog healthy, as well as cute photos and videos! Best of all, you get exclusive, members only Great Deals on pet supplies!
I hate spam as much as you do! ChiChis And Me will never send you spam!