California Woman Vows to go to City Hall
A Los Angeles woman's dog was brutally attacked by a pit bull at the OB Dog Beach two weeks ago, the whole incident recorded with cell phone video.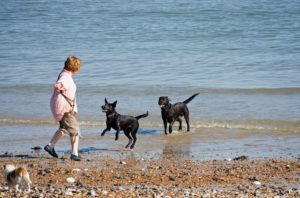 Mary Kelsey doubled over with grief as she comforted her Chihuahua, Cali Rue, on July 2.
"I just said momma loves you and I don't want you to be in pain," said Kelsey.
The woman was in San Diego on vacation when the vicious attack happened, causing internal Injuries and paralyzing Cali Rue.
Save