REVIEW: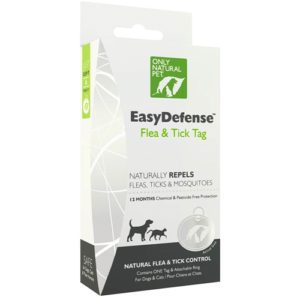 EasyDefense Natural
Flea & Tick Control Kits
From Only Natural Pet
WHAT IT IS:
EasyDefense Natural Flea and Tick Kit from Only Natural Pet. There are four kits available.
Protect Kit:
Contains 4 essential products:
Flea & Tick Tag
All-in-one-flea remedy
Herbal flea and tick collar
Herbal spray
Repel Kit:
Contains 6 products designed for the height of summer.
Flea & tick tag
Barrier bites
Herbal shampoo & conditioner
Herbal Squeeze-on
Herbal Oil Blend
Herbal Spray
Prevent Kit:
Contains 4 products to prevent and treat.
Flea & tick tag
Barrier bites
Herbal Shampoo & conditioner
Herbal spray
Ultimate Kit:
Contains 8 products that do it all.
Flea & tick tag
All-in-one flea remedy
Barrier bites
Herbal shampoo & conditioner
Herbal fleas & tick collar
Herbal squeeze-on
Herbal oil blend
Herbal spray
If you read my blog then you know that I have three Chihuahuas, Chico, Pebbles, and Remedy Jane.
I have many years experience raising Chihuahuas, and I know that like me, you want your four-legged babies to be healthy and happy for as long as possible. I also know that like me you probably don't have a lot of money or time.
I once wrote a post about the dangers of commercial flea and tick products, and since then I've looked for natural alternatives to protect my dogs. So, when Only Natural Pet asked me to review their EasyDefense Natural Flea & Tick Control Kits, I was happy to accommodate.
WHAT YOU SHOULD KNOW BEFORE YOU BUY:

Do not use the Herbal Oil Blend on cats. It is recommended for dogs only. Cats are very sensitive to concentrated forms of essential oils.
The flea and tick tag and collar are for prevention. If you already have a flea infestation, the tag alone will not be enough. You will need to use natural flea removal products along with the tag. The all-in-one flea remedy is especially good for this.
WHAT I LIKED:
Ingredients:
The number one thing I like about all the products in the kits is the ingredients. They are all natural and recommended for the use in preventing and treating fleas and ticks. These include Geraniol, a natural extract of the geranium plant, Peppermint oil, Soybean, and Citric Acid. Even the soap in the shampoo is all natural with no artificial colors or fragrances.
Ease of use: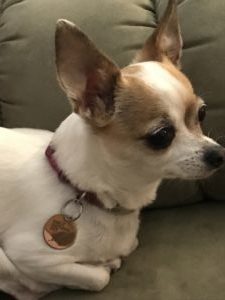 The EasyDefence Flea and Tick Tag works for 12 straight months. Just put it on and forget it! It can't get any easier than that.
It works:
I have tried many other natural flea and tick control and treatment products. This is honestly the only one I've found that actually works! It repels fleas, ticks, and mosquitoes. I've read comments from others that have used this product and say it didn't work for them. I don't know where they live or if they followed the instructions for use, but I personally found that it works great! I've been using it for several months now and we have seen not a single flea or tick, nor have I seen them scratching since using this product.
EasyDefense Barrier Bits:
Are a good added protection. I like that they protect from the inside out, using brewer's yeast and garlic. My dogs love them so much that they will stand on their hind legs and dance for them. Well, my 14-year-old won't do that anymore, but he definitely loves them.
Collar: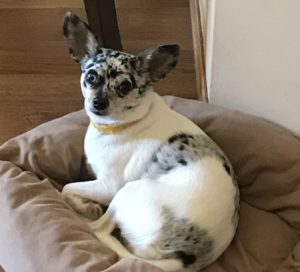 I've never found another flea and tick collar that actually worked and the ones that I've used before quite frankly stank. The EasyDefense collar doesn't stink. It is infused with cinnamon oil and actually smells pretty good. The smell is pretty strong at first, but soon it just smells like cinnamon.
WHAT I DIDN'T LIKE:
Price. At first glance, I was a little taken back by the price. I think that will be the case for a lot of people. However, after comparing it to products that I've used in the past, it's actually cheaper. The spot on or topical products that I've used before were even more expensive and a package of them only lasted 6 months. The EasyDefense tag itself lasts a full 12 months.
I have spent, make that wasted, a lot of money on natural products that didn't work at all. If I had skipped all that and had I found EasyDefense first, I would have saved myself a lot of money.
REVIEW SUMMARY:
In conclusion, having tested all the products in the ultimate kit, I love this product. For us, it works great! Remember that I have three Chihuahuas, so I know that it works for smaller breed dogs. I can not tell you first hand how it works for bigger breed dogs or for cats. But I would certainly try it before I tried any other natural product if I had a bigger dog or a cat.
The benefits are the all natural ingredients, no poisons, or artificial colors or fragrances. It is a good value for the money. I trust the company and this product lives up to their marketing. But, the bottom line is it actually works, and it's safe for your pets, and family and for the environment.
Would I recommend this to my friend? Yes
To get a great deal on this product and to learn more just click the button,