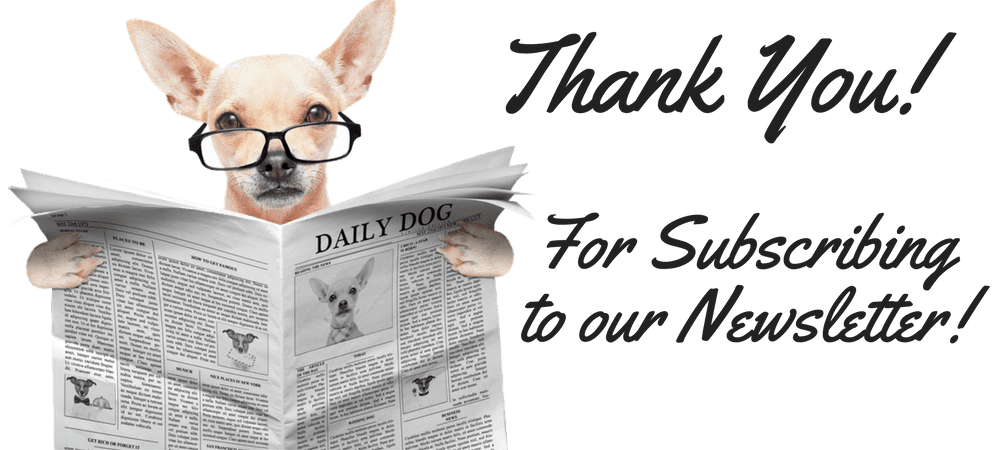 You will receive your Newsletter by e-mail the first week of each month. If you would like to have a back issue please e-mail me at linda@chichisandme.com with the subject line: Newsletter Back Issue. Be sure to include in the e-mail what month you want. Thank you
In our monthly Newsletters you will get:
Our "Chi of the Month" Photo
Our "Good for Them" Recipe
Health Tips and Videos

Training Tips and Videos

Inspiring Stories about little dogs that have overcome BIG obstacles in life
Cute Photos and Videos
DIY Projects
Exclusive "Subscribers Only" Deals on all pet supplies
And SO MUCH MORE
We choose our monthly "Chi of the Month" photo for our newsletter from our photo gallery. Send us your photo, your pooch could be our next "Chi of the Month"!
THANK YOU FOR SUBSCRIBING! Please don't forget to add us to your contacts or mark ChiChis And Me as a "safe sender" with your email provider so your Newsletter doesn't go to your spam box. Our Newsletter is Published sometime within the first week of the month.

We appreciate each and every one of our subscribers, readers, and Facebook fans! If you love us, please tell your friends and family and spread the word.