MEET TINKERBELL COLLEEN PAIGE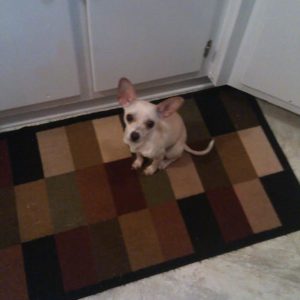 This is what Tinker's mom told us about her:
My baby Tinkerbell Colleen Page and I live in a small town called Hazel Green, Al. She is 5 years old and her nickname is Tinker. She is so sweet so it was very easy to spoil her. She loves treats (of course) sleeping under the covers with momma and bread lol. Yup she's a carbahcolic. She is so precious, even when you sneeze she has to get in your lap and make sure you are ok lol.

ChiChis And Me thinks Tinker is beautiful! Thank you, Noelle for sharing her with us!
If you would like your Chihuahua to be next month's winner just CLICK HERE to find out how.