Every week I scour the internet for discount dog products that I use, need or just wish I had. I do the work so you don't have to. I read all the reviews and make sure that they are products that I would use on or give to my own dogs. If they aren't good enough for my dogs, I certainly would suggest or recommend them for yours.
Saturday, 19,2017, is "Clear The Shelters" program and it inspired me to look for everything needed for a newly adopted dog. If you were able to participate, great! If you were able to adopt a dog in need, WONDERFUL!
Even if you weren't, your dog probably needs some of these things, or better yet, consider donating to your local shelter.
Collars
Combine all the outstanding qualities of genuine Ultrasuede, with the ever popular quick release buckle, and you're going to have one incredible dog collar. Since real Ultrasuede is so soft and lightweight your dog will prefer wearing these collars over any other. You'll prefer it as well for its durability, good looks, and ease of cleaning. NOTE: the wider 5/8″ width is being phased out. Last call for all 5/8″ wide quick release collars.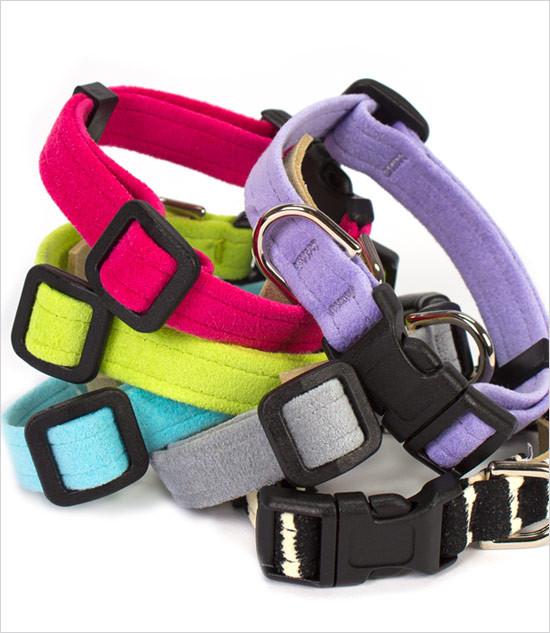 I.D. Tags Are A Must
ID Tags are a great way to ensure your small dog will be returned to you in the event they are separated from you. Whether you are buying a tag for a new dog or replacing the tags of an already beloved pet, your choice of dog id tags is an important one. Because many Veterinarians now recommend using a microchip, some pet owners may think pet ID tags are no longer necessary, but that is not true. Dog ID tags are more important than ever.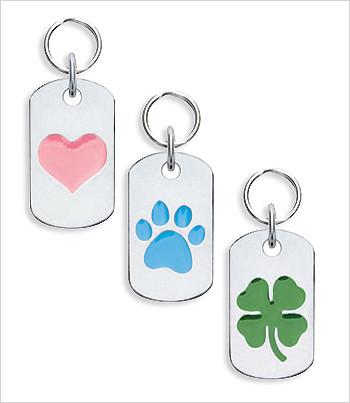 Never Walk Your Dog Without a Halter, especially a Chihuahua. Leading a dog by a collar will put too much pressure on the trachea and may cause it to collapse.
Halters and Leashes
A very unique "X" shape dog harness which completely avoids the sensitive throat area when dogs are pulling. Lightweight mesh material is very breathable and is trimmed with synthetic lamb skin for extra comfort. If you love the original Gooby X-Comfort harness but your dog hates when harnesses are pulled over his head, this harness is for you!
Adjustable girth strap is silky smooth nylon with an unobtrusive metal adjustment slider and a quick clip style buckle. Double d-rings meet at the back of the harness above the buckle. (See "Additional Info" tab for sizes)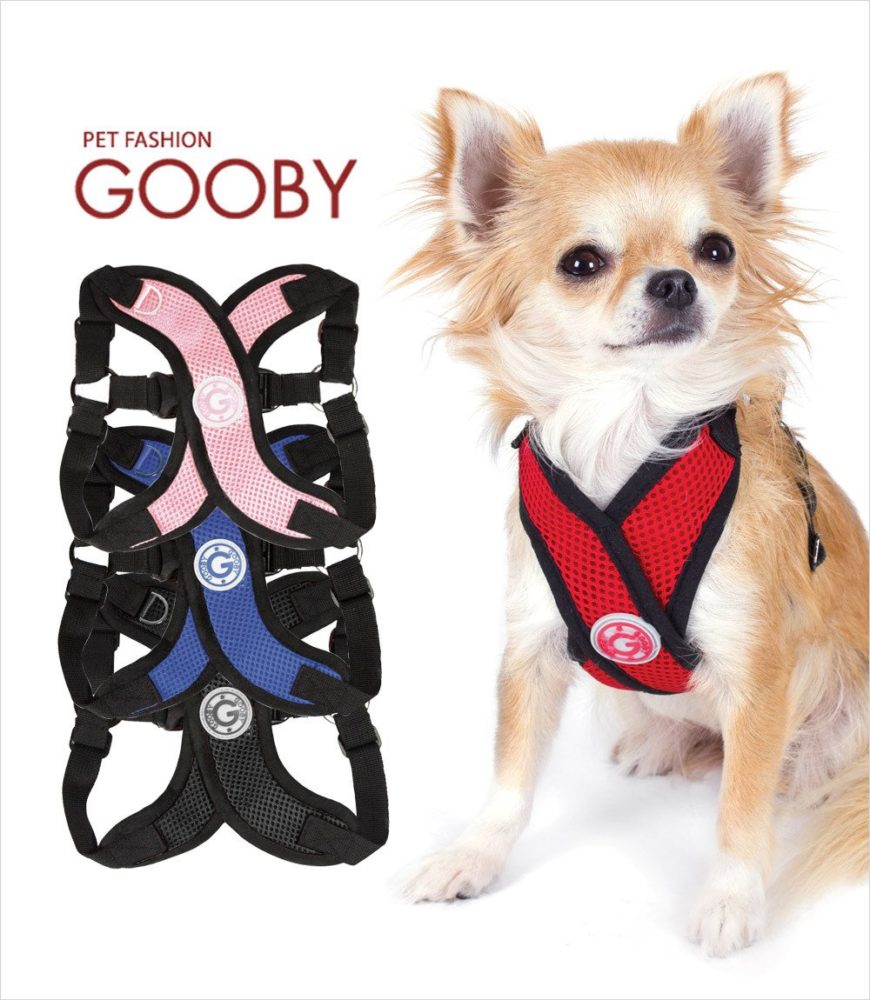 Don't Forget Food and Water Bowls
A three piece set which includes 2 handcrafted stoneware bowls and white wire stand. Each 5″ bowl has a one cup capacity and an adorable paw print etched on the bottom. Elevation promotes healthy digestion and with non-skid feet, floors stay scratch free.

Stand dimensions: 11″ l x 5″ w x 2″ h
Dusty Pink or Dusty Taupe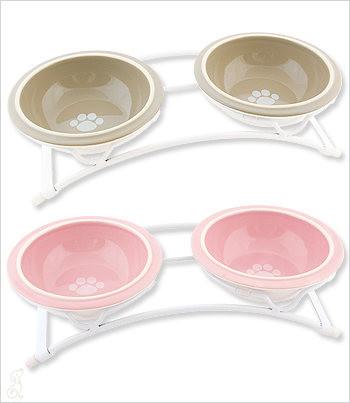 Must Have Toys
Imagine their very own tiny Teddy Bear to carry off to bed. Only 4″ of squeaking fun with an endearing green patch. Fuzzy brown in front, softly ribbed periwinkle on the back. You'll be amazed how much your little one will love this pint sized Teddy Bear. Buy the Itty Bitty Fuzzy Set of 4 including Frog, Heart, Puppy, and Bear; you save $5!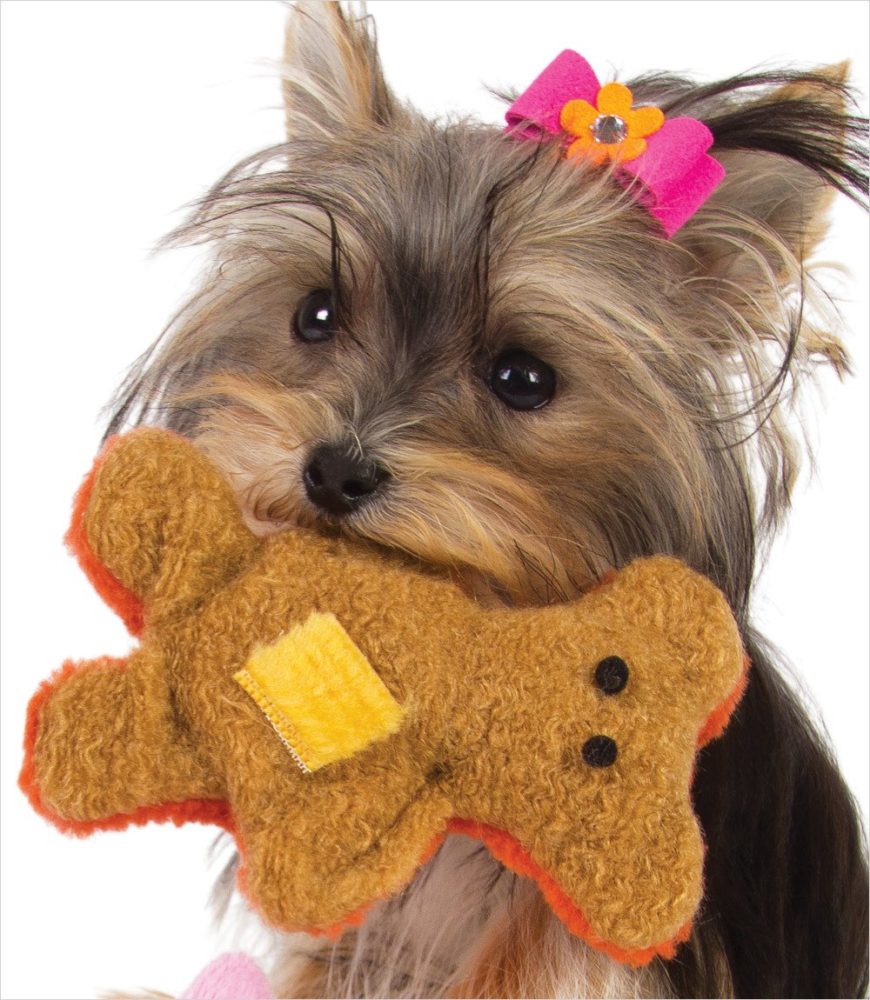 You'll Need A Crate
This is my favorite crate. Double doors make for easy access and comes in pink, blue, or black.
DOUBLE DOOR KENNEL: Crate is equipped with front and side doors that latch securely with two-side bolt latches. Keep the doors open for a perfect den-like, personal space that your Dog (Cat or Puppy) will love to call home.