Every week I scour the internet for deals on products that I use, need or just wish I had. I read all the reviews and make sure that they are products that if I don't use them, they are products that I would use on or give to my own dogs.
I have three short haired Chis so I am lucky enough to not have to brush or comb them daily, however I comb them as much as I can because the more combing, the less shedding. If you have a long-haired Chi, you really should brush or comb them on a daily basis. The good thing about long-haired Chis is that they only shed twice a year, but they shed a bunch all at once!
This Week I looked for the best grooming products that I could find:
Soft Grip Grooming Tools turn grooming your pet from a chore to a joy with the ergonomic, rubber handled GripSoft Grooming Tools.
Specially designed by the world's best groomers and a hand surgeon, GripSoft Grooming Tools feature a unique, patented grip. The rubber handle and comfortable grip allow you to give your pet unparalleled grooming, all at your finger tips.
The ergonomic, rubber handle of GripSoft Grooming Tools results in extremely high quality brushes, rakes, combs, and clippers that allow you to keep your pet looking his or her best.
TrueBlue Fast & Fresh Dental Swipes with peppermint, parsley, & baking soda are pre-moistened pads with an all-natural, botanical solution for a healthy mouth & fresh breath. Peppermint & baking soda fight plaque & bacteria to promote healthy gums & teeth, while parsley freshens breath.
Detergent-free, with no harsh soaps
Hypo-allergenic
Pet pH-balanced
No sulfates, parabens, or artificial colors
Biodegradable
Cruelty-free
Made in the USA!
TrueBlue consulted with veterinary researchers & botanical experts to develop the best pet health & beauty products! These all-natural, botanical blends use the same high-quality ingredients that you enjoy, but in unique formulas specially designed for pets.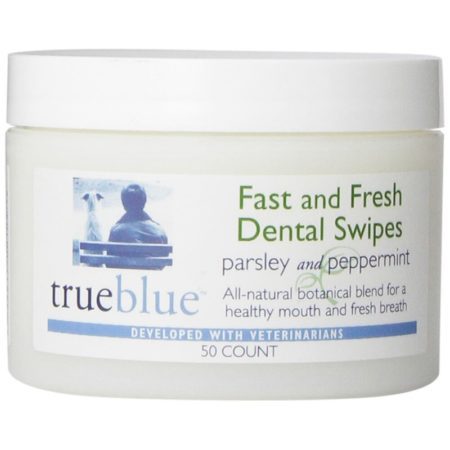 Earthbath Ear Wipes are a fast, convenient way to keep your pet's ears free of wax and discharge which can cause infections and odor. These wipes contain witch hazel, a natural cleanser and astringent, plus a sumptuous mix of nature's finest plant extracts with gentle therapeutic and deodorizing properties.
Safe for all dogs, cats and other furry pets over 6 weeks old. Naturally fragrance-free.
This product contains nothing that would harm you, your pet, or the planet: no parabens, phosphates, pthalates, DEA, synthetic dyes or perfumes. Any residue left behind is completely safe and will not harm your pet.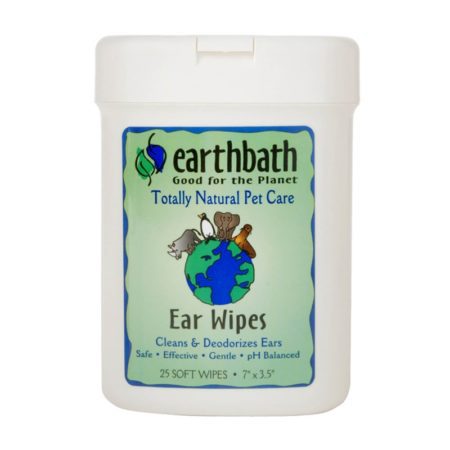 CoCoTherapy Organic Virgin Coconut Oil is a great way to support your pet's metabolism, thyroid function and healthy skin and coat!
Coconut oil contains medium-chain triglycerides (MCTs) that help boost your pets metabolism because they are so easily digested and converted into energy. CoCotherapy Organic Virgin Coconut Oil is a unique, pet specific supplement that may provide your pet with benefits such as:
Boosts metabolism
Improves skin and coat health
Healthier thyroid function
Helps prevent and treat yeast and fungal infections
Augments immunities
Promotes wound healing
Eases joint pain
CoCoTherapy Organic Virgin Coconut Oil is derived from USDA certified organic coconuts, contains absolutely no trans or hydrogenated fat, is non-GMO, hexane-free and completely unrefined. See what coconut oil can do for your pet!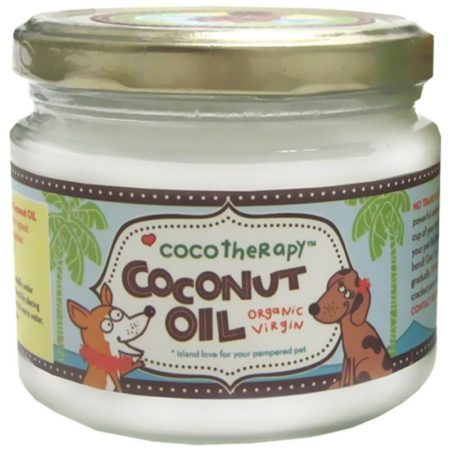 Only Natural Pet Grooming Shampoo and Conditioner is packed with soothing, skin and coat nourishing ingredients like colloidal oatmeal, aloe vera, and jojoba oil. This lightly scented combo features 70% organic ingredients, and both shampoo and conditioner are 100% free of sodium lauryl sulfate (SLS), sodium laureth sulfate (SLES) and paraben.
Our Grooming line features organic herbal extracts of lavender, chamomile, calendula, and more, with a hint of pink grapefruit essential oil for a fresh finish and soft, shiny fur. You will love what these professional quality, non-toxic products do for your pet's skin and coat! Cruelty free, naturally.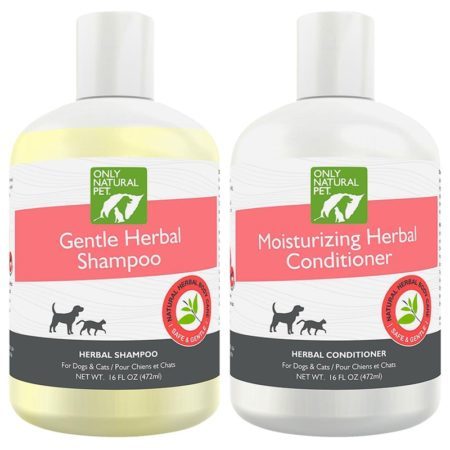 Get weekly featured products sent right to your in box every Saturday – CLICK HERE >