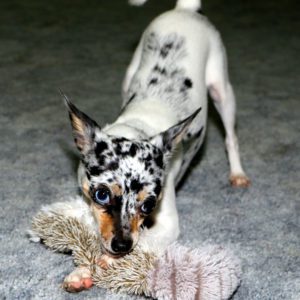 Want your Chi to be a "Fabulous Chihuahua" of the internet? It's easy, just scroll to the bottom of the page to learn how.
Thank you all for sharing your photos and stories with us! We all love our fur babies and enjoy sharing them with each other. Thank you for being a part of our community of Chihuahua (and small & Toy breed) owners and lovers. We now have over 18K members and growing thanks to all of you! Please, if you like us, tell your family and friends.
Just click on a photo to make it bigger then scroll and enjoy!
You can send us your photo by filling out the form below or you can send us a message on our FACEBOOK page (be sure to tell me it's for our gallery). Just be sure to give us your first name, last name,  your dog's name and a brief description of him or her.
Don't forget that we choose a photo from this gallery each month to be our "Chi of the Month" in our monthly Newsletter, so be sure to SUBSCRIBE to that so you won't miss it if your photo is chosen! (if your photo is chosen, you will be notified by e-mail before it's published)
If you can't upload your photo, (sometimes the file is too large) just e-mail the information on the form and the photo to: linda@chichisandme.com with the subject: Photo Gallery
All photos will become the property of ChiChis And Me. No photo will be returned.