ENTER YOUR CUTEST CHI ON THE INTERNET
HOW TO ENTER: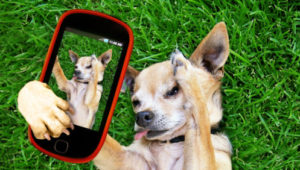 We want to know why your pooch is the cutest, sweetest, smartest, most special pooch on the internet. Our website is dedicated to Chihuahuas, whether they are pure bred, a mix, a mutt, a rescue if they are small we want to know about them.
WHERE CAN I SEE MY PHOTO?
We will feature your photo in our photo gallery AND we choose one photo each month to be featured as our "Chi of the Month" in our newsletter. If yours is chosen for that we will notify you by email prior to publishing it.
Please provide your name, city and state and the name of your dog, and tell us briefly what you want us to know about them. Without this information, photos will be disqualified.  You agree to ownership of the photo. All photos will appear in our photo gallery (and other social media) and by entering, you give ChiChis And Me permission to publish it. All entrants are added to our private mailing list and emails are never shared. We will respond in 48 hours that the photo was received.
E-mail us your photo along with the above information to: linda@chichisandme.com with the subject line: photo gallery.