According to USA Today, the people behind audible, the Amazon-owned company want your dog to listen to Jane Austen's Pride and Prejudice and other classic literature. Jane Austen happens to be my favorite author and Pride and Prejudice one of my favorite books, so this really intrigued me.
Are Dogs Really Smart Enough?
But, are my three Chihuahuas smart enough for Jane Austen? They are pretty smart, but I don't think they are that smart. How about yours? Do you think your dog is smart enough?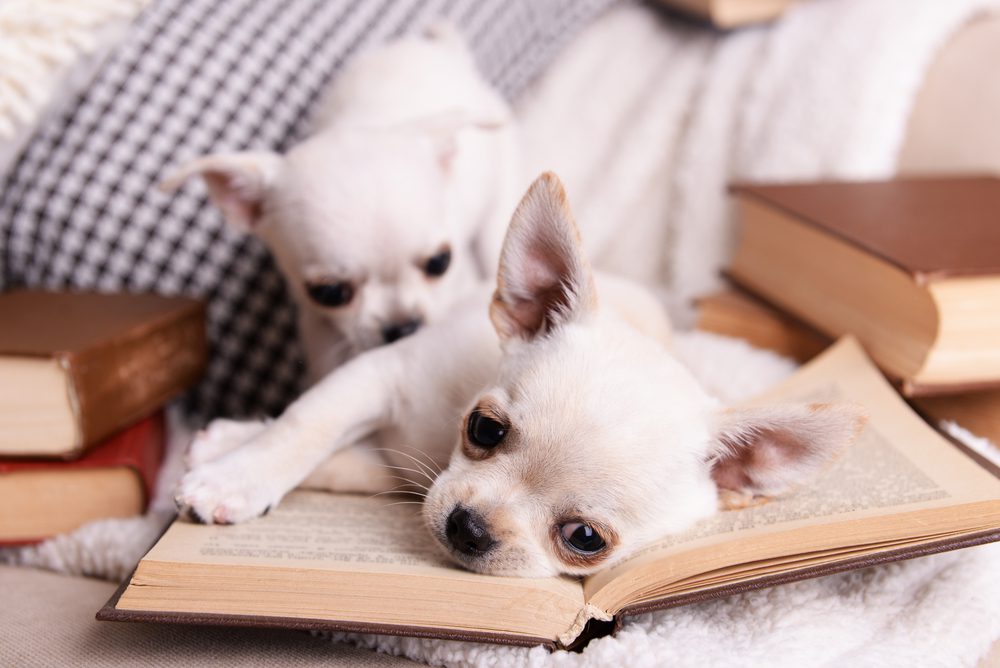 Actually, it's not to turn your dog into a canine scholar, but it's a new service called "audible for dogs". Dogs are social animals and they need to engage with someone. Many dogs suffer from separation anxiety.
This service is for those dogs and even if your dog doesn't have separation anxiety, it's soothing to have audio that gives them the feeling of not being alone.
Why Not Just Play Music?
Ok, sounds good so far, but why not just play music or turn on the TV when you leave? It is the consistency of a tone that allows the dog to feel that there is a human near-by and to stay in a relaxed frame of mind. It's like meditation and that's why Audible for dogs works.
The Studies
Audible cites a 2015 study done in the U.K. that showed that listening to audiobooks rather than music reduced stress in animals. In another study, 76% of dog owners who played audiobooks for their dogs reported an increase in calm, relaxed behavior in their dog in a four-week period.
I would still recommend exercising them before you leave them with an audiobook recording. It shouldn't take the place of exercise.
What is Audible?
There are 350,000 titles and audio programs. Choose a book narrated by a person of the same gender as you or their primary owner at a volume that is similar to your voice on an in-home listening device. They recommend the Alexa-driven Echo device, (See below for more about echo) which, of course, Amazon also sells.

You can purchase titles on a la carte basis, but primarily users subscribe to a monthly $14.95 subscription that includes one credit per month and can be applied to any audiobook regardless of price, so your dog isn't the only one that can enjoy their thousands of audiobooks. You can sign up on a trial basis and get one free download.

I personally think it's a great idea. I love to read and listen to audiobooks while I'm relaxing or even while I'm cleaning the house or other things that don't require my full attention elsewhere, so even if your dogs don't use it, you can!. Also recommended and endorsed by Cesar Millan. I am not personally a fan of Cesar's training methods, but I think he is on to something here.

Cesar's Recommended Titles for Dogs