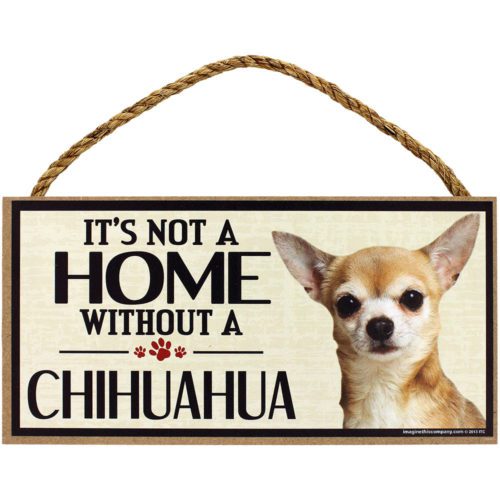 This plaque will provide 14 bowls of food to the Humane Society of the United States.
Your home sweet home just wouldn't be the same without your beloved pooch! With our rustic sign proudly displayed, there's no question that a Chihuahua has your heart.
Fiberboard with vinyl print & rope hanger
Reads: "It's not a home without a Chihuahua"
Approximately 5″ H x 10″ W (12.7 x 25.4 cm)
Made in the U.S.A.