4 Wonderful Ways to Bond With Your Dog
Do you think your Chi is simply the smartest, most athletic, and best looking Chihuahua in the world? Well, who doesn't? Maybe the better question is: do you love sports and or competition?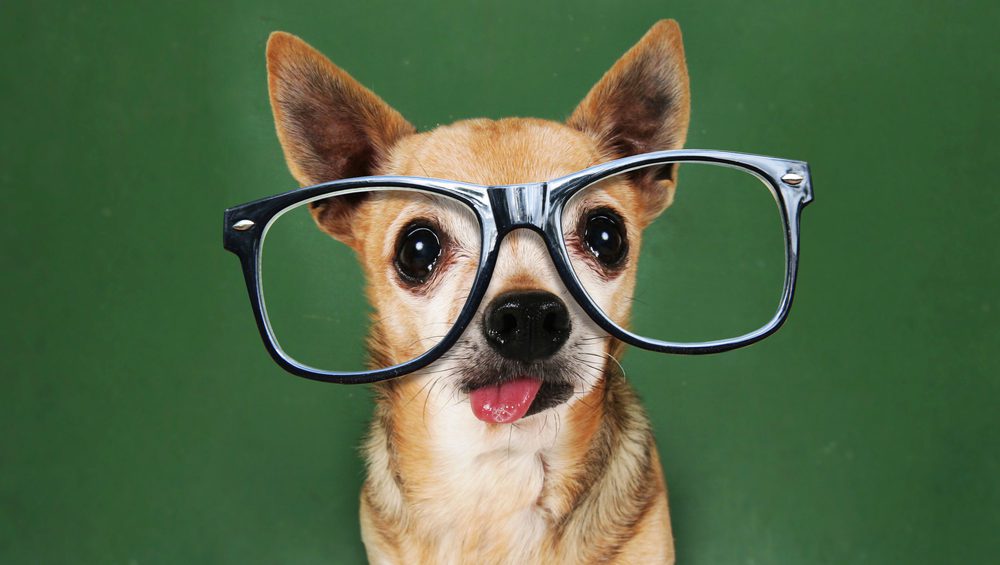 There are plenty of ways that you can partner with and bond with your dog while having a great time together and bringing entertainment or a little light into someone else's lives at the same time.
Sporting Events
Agility Events
Therapy Dogs
Show Dogs
Sporting Events:
Dog clubs and private instructors offer obedience classes. Obedience is one of the more popular dogs' sports and a great way to bond with your dog, too. There are various titles they can earn starting with CD ("Companion Dog"). Others include; CDX (Companion Dog Excellent), OTCH (Obedience Trial Champion), and much more. There are many dog clubs that hold sporting events. To find one near you check with your veterinarian or local dog clubs or CLICK HERE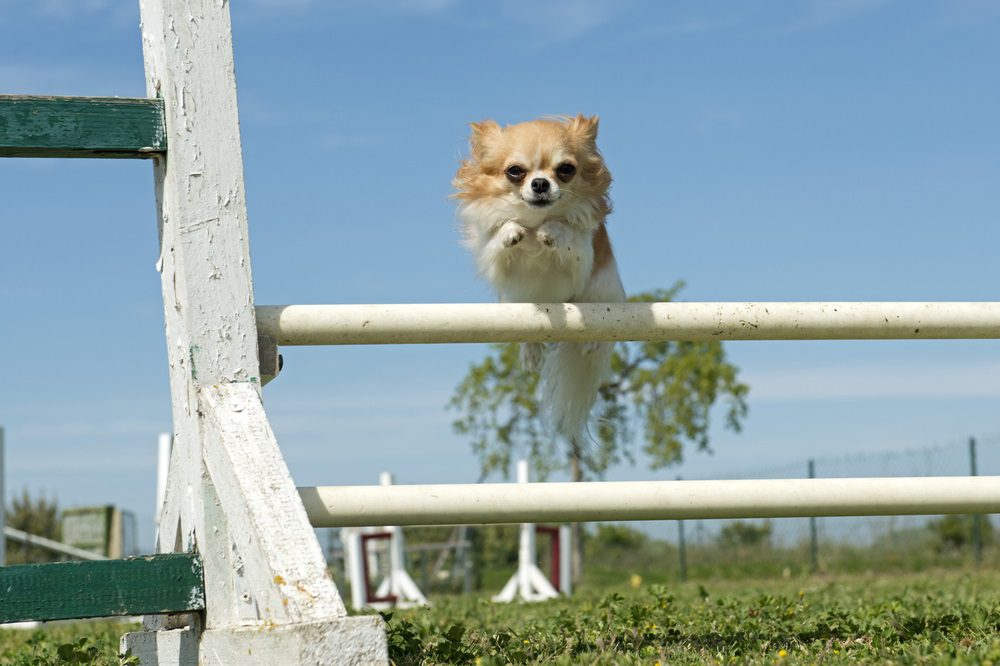 Agility Events:
Agility trials are a whole lot of fun for you and your dog. Dogs are timed as they navigate a course that looks like a colorful playground. The audience is always encouraging, but when a Chihuahua enters the competition, the applause is amplified! It's both fun for your dog and wonderful exercise too. To find events near you check with your veterinarian, dog clubs in your area or CLICK HERE
Therapy Dogs
Do you love to help people? Having your dog become a therapy dog is one of the most rewarding things you and your Chihuahua can do together. What a rewarding way to bond with your dog! Chihuahuas make the best therapy dogs because the duties of a therapy dog mainly involve lap-sitting. Chihuahuas are champion lap-sitters!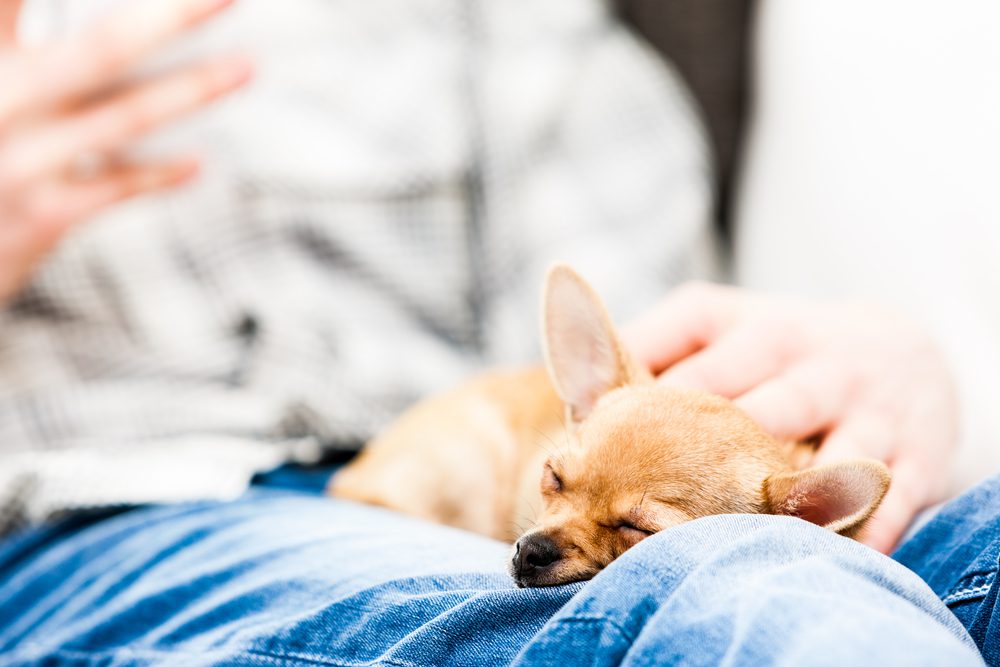 Becoming one, however, is not easy. To participate in this special service requires a calm, cool Chihuahua. They will be exposed to an institutional environment with lots of noise, institutional odors, hospital equipment — wheelchairs, walkers, etc., — and will be sitting on strange laps.
If you think your dog would qualify and if it is something you are interested in, please visit Therapy Dogs International to learn more about it.
Show Dogs
If you want to see hundreds of dogs of all breeds, then I suggest going to a dog show. Even if you don't want to show your dog, they are a very interesting event to attend. The downside is if your dog is not in the competition they are not allowed to attend.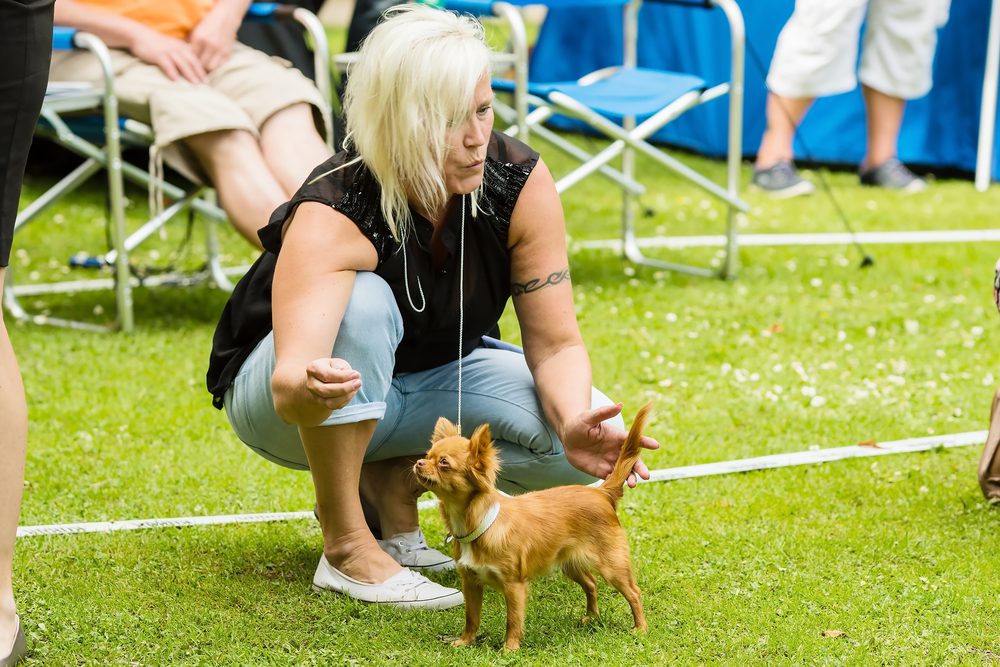 If you think your dog is show quality he must be:
At least 6 months old
AKC Registered
Unaltered
As with any hobby, dog showing has both benefits and a downside. Benefits include:
Competing is fun and exciting
You make friends with people of similar interests
It's educational
You meet top Chihuahua breeders
Training your dog for showing is a bonding and rewarding experience
Winning feels wonderful!
Lots of traveling involved
Some of the downsides are:
It is expensive and requires special equipment
Unless you show your dog yourself, hiring a handler is expensive
All that is involved is very time-consuming
It involves lots of traveling (also expensive)
It can be very stressful for both you and your dog
If you are seriously involved breeding dogs becomes a probability
Losing feels lousy!
For more information on showing and dog shows visit AKC website.
You know I advocate always spaying and neutering your pets. If you show your dog they have to be intact. You must be responsible and vigilant to make sure there are no unwanted dogs.
I hope this post has given you some ideas and has inspired you to find ways to bond with your dog, your best friend, your faboulaus Chihuahua!