In way over her head
I don't believe this woman is a monster. She may have started out with the right motives, but she was not prepared to be a responsible breeder. If you start out with a few dogs and you don't spay and neuter them, it can become an over a whelming situation. I think that is what happened in this case.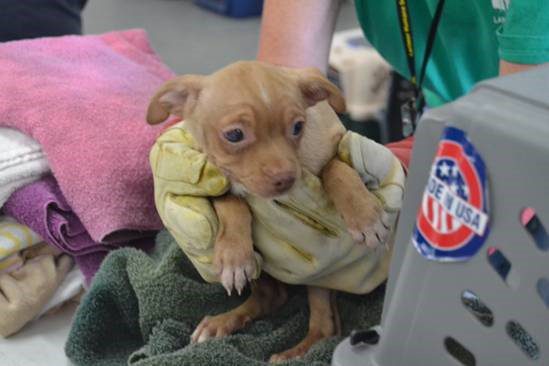 The Larimer Humane Society called this a unique case in that these dogs weren't in any danger and they weren't living in squaller. This woman just got in over her head and became over whelmed.
She did the right thing
Rather than automatically condemning her, she should be commended for having the presence of mind to voluntarily turn them over so that they can be properly cared for.




Lesson for others
This should be a lesson to anyone who has ever thought about becoming a breeder. There is much more involved in being a responsible breeder than most people realize. A responsible breeder isn't in it for the money and therefore does not keep more dogs than they personally can care for.
It also takes a financially responsible person to make sure that they have the financial means to properly care for them. So, if you have ever considered becoming a breeder, think carefully and do your homework first. It takes much time, money and work. Before starting anything like this, you must understand what is involved and always have the dogs wee-being in mind! See our list of responsible breeders.
This video is from the Denver area, but if you are considering adopting a Chihuahua, check your local shelter. Shelters everywhere in the US have more Chihuahuas than any other breed.
Do your homework, understand the breed and subscribe to ChiChis And Me for help with their unique health and training needs.