NOMNOMNOW REVIEW
With NomNomNow feeding your dog fresh, homemade, nutritious meals with all natural ingredients could not be easier. NomNomNow is the perfect solution for those busy pet parents who want to give their dog(s) the best possible food, fresh and homemade food with all natural ingredients, but just don't have the time or know-how to do it themselves. It's for those that can't easily get to the pet store to buy wholesome pet food. NomNomNow is dog food delivery right to your door.
Fresh Dog Food With All Natural Ingredients VS Processed Pet Food
Today, pet parents are becoming more and more aware of the health hazards of processed, pet foods with all the preservatives and added ingredients in order to keep it on store shelves. Even the "best" kibble you can buy is full of preservatives and additives. I won't go into all that now, I have previously written several articles on the subject that you can find here on this website.
In part I and part II of my NomNomNow review, I have already told you about the ordering process and the transition of feeding my dogs NomNomNow healthy dog food with all natural ingredients, but, now I want to share with you my experience of feeding them NomNomNow for the past month. I confess that I am one of those pet parents mentioned above. I've been feeding my dogs the "best" food that you can purchase at the pet store, but always felt a little guilty knowing what I do about the pet food industry.
I am one of the most skeptical people on earth. I am very cautious of hyped up advertising claims, so I began this review with the idea that NomNomNow was just another dog food. My plan was that we would try it out for a month and then I fully intended to continue to feed them what they had been eating as soon as the month of reviewing it was over. Well, now that the month is over. My husband and I decided that it would simply be cruel to take away their NomNomNow! So, as a result of this NomNomNow Review, we are also NomNomNow customers. I'll tell you why.
Our Experience Feeding Our Dogs Fresh Dog Food
Chico, My Bambino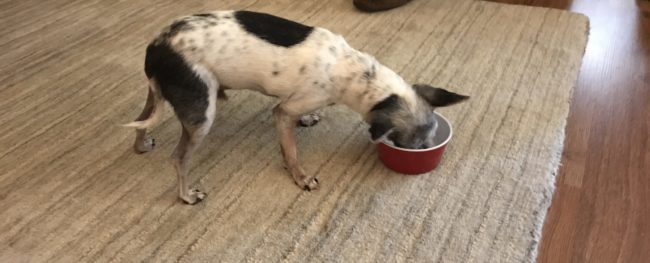 All three of my dog's' health has improved immensely. I was truly surprised. Chico, my oldest is 14 and has arthritis. Of course, NomNomNow healthy dog food didn't cure it, but before, we had to carry him up and down the stairs because he could no longer climb them himself. At our house, he has to go down and then back up a half flight of stairs to go outside to do his duty. Now? I won't tell you that he bounds up and down them now, but we no longer have to carry him. Which by the way is an added benefit because it makes my life easier.
Precious Pebbles
Pebbles is our next oldest and she is 11. I have been very worried about her for some time now. She was a lot less energic and honestly depressed. She just looked sad most of the time. She has always been a "picky" eater. Sometimes she literally would turn up her nose at food.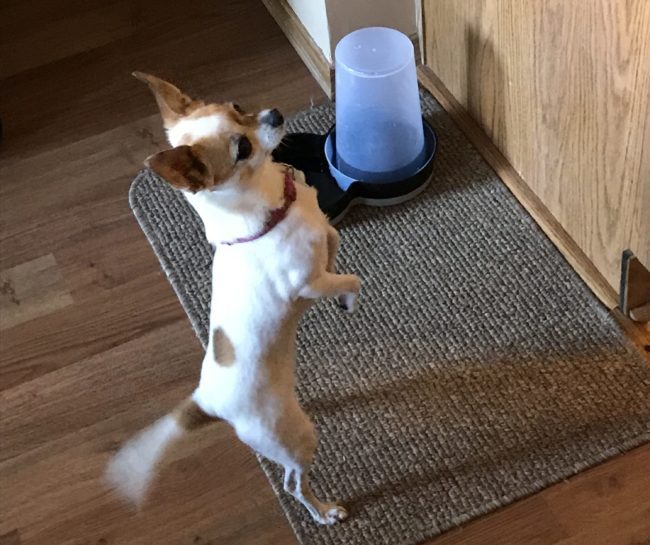 Now? Now she is her old self again. She has started playing again just like she did when she was a puppy. When we go for walks now, she doesn't walk, she bounces.
Our Miss Remedy Jane
Last, but not least, there is Remedy Jane. She is my youngest at just 2 years old. Of course, being so young, I noticed only two big changes in her. All of their coats are softer and shinier, and Remedy has gained a lot of weight. That is my fault as she is naturally a bigger Chihuahua, I miscalculated her weight in her profile on the NomNomNow website when I ordered the food. As a result, she has been eating too large a portion. But, I have corrected that now (shhh, don't tell her, she is not going to be happy about it) and she will be eating the correct portion for her and we will increase her activity some and I have no doubt that she will slim down quickly.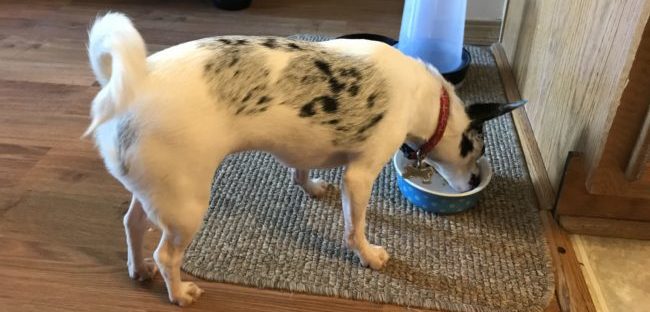 Finally, they absolutely love the food. They cannot wait while I'm getting the food ready for them. Pebbles and Remedy jump up and down and run in circles while waiting they are that excited. It is really hilarious.
Conclusion
Would I recommend NomNomNow? Absolutely! It's easy, and the meals are veterinarian formulated so you can be sure that they are getting just the right amount of nutrition and the right portions specifically for your dog. Each meal is individually packaged in airtight bags and delivered fresh, never frozen.
Perfect for Weight Control
We all know the health hazards of any dog, but especially Chihuahuas if they carry around too much weight (see, My Dog Is Cubby, What Should I Do?). If your pooch needs to lose a few pounds, NomNomNow is also the perfect solution for that. My suggestion is that you find out your dog's ideal weight from your veterinarian and before you order, weigh your dog. When you order, you will create a profile for them and tell NomNomNow what their weight is now and what their ideal weight is along with their activity level. Then you can be sure that the portions are just right for your individual dog. With enough activity along with the perfect portions, your dog will soon be at their ideal weight and stay that way.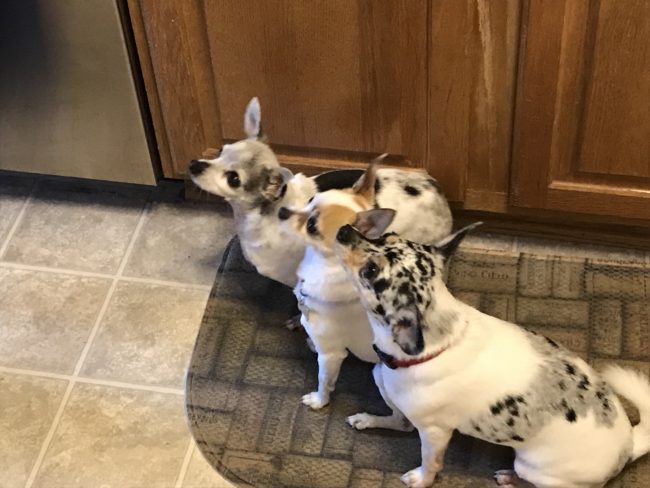 What About Cost?
That is always my first question. I think some might find it a little costly, but according to their website, it amounts to $2.71 per meal, less a cup of coffee at your local coffee shop. That is based on age, weight and activity level. Every order is tailor-made for your dog, so your cost will be different than the cost for me.
I averaged what I was spending a month on their previous food vs the cost of NomNomNow for a month. NomNomNow does cost me a little more per month.
So, you will have to weigh the cost for yourself, but my dogs' health has improved so much, that I personally believe the difference in their health is worth every single extra penny!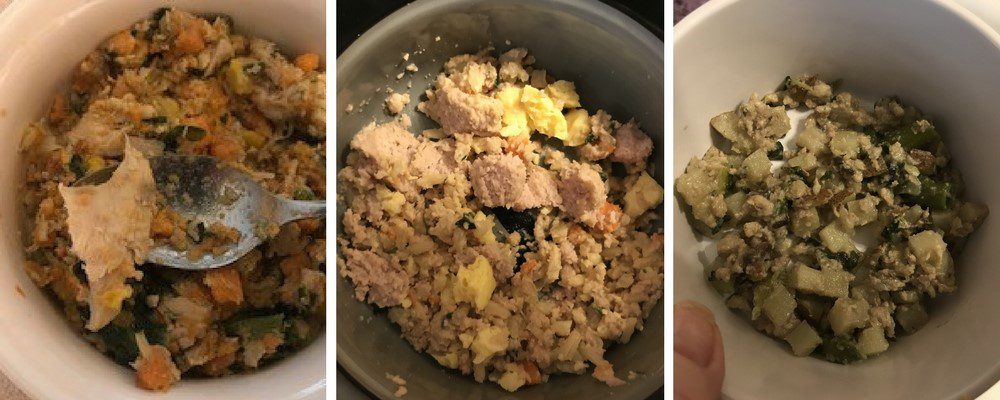 If you are as cautious of what you read on the internet as I am, then I understand if you are still not sure whether to try NomNomNow or not, so, NomNomNow and Chichis And Me is offering for a short time, 50% off of your first two orders. So, if you are on the fence, there is not a better time than now to try it. There is no obligation and you can cancel anytime.

Watch this short video of my dogs loving their NomNomNow!
How to order NomNomNow.   READ PART I

How to transition from previous food to NomNomNow without any upset tummies. READ PART II