Do you spoil your pooch with gifts? Do you like to give your friend's dogs (don't leave out the cats, they get very jealous!) gifts? It's fun, isn't it?
I love to wrap gifts and watch them spend 20 or 30 minutes trying to open them. Not only is it fun for them, it's oh so entertaining for you! Holidays, of course are a perfect time to give them gifts, but don't just do it then. Do it all year round.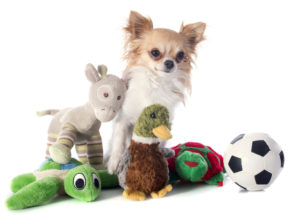 Our fur kids, just like our two-legged kids grow tired of the same old toys and games after awhile and really should be spoiled with gifts throughout the year (as our circumstances allow, of course). Here is a list of 10 of my favorite four legged fur baby gifts.
Chew Toys
Interactive Toys
Plush Toys
Balls & Fetch Toys
Fancy Collars & Matching Leashes
Clothes
Chew Bones & Chew Sticks
Treat Dispensing Toys
Dog Beds
Sports Inspired
Chew Toys:
All dogs love to chew, but younger ones not only love to chew, they need to chew. It's good for their teeth and gums, and it's fun! Chew toys make great inexpensive gifts. Not a lot of money for a whole lot of fun.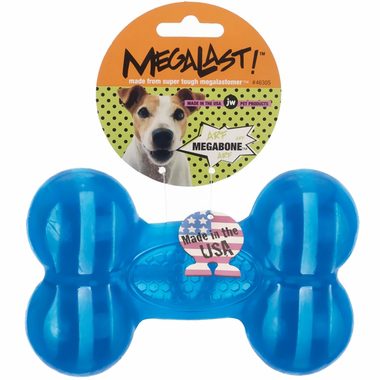 Interactive Toys:
As any Chihuahua parent knows, it's important to keep your little one active, both physically and mentally. It is the best way to keep them from getting bored and bored pooches entertain themselves in destructive ways.
Shop Amazon Interactive Toys
Plush Toys:
Again, plush toys like chew toys are inexpensive and these are the kind of toys that you should either replace often or cycle them out by hiding a few of their favorite toys for a few weeks and then re-introducing them. They will think they have brand new toys! Here is a video of my Remedy playing with one of her plush toys:
Balls & Fetch Toys:
Not all dogs are into playing fetch. Chico used to LOVE to play fetch when he was younger. Sadly, he's really not interested anymore. But, Remedy and Pebbles love to play fetch, although because Remedy is still a puppy she will wear you out. She never wants to stop! 🙂
Shop PetSmart Balls & Fetch Toys
Shop Amazon Balls and Fetch Toys
Fancy Collars & Matching Leashes:
Okay, these may be more gifts for you than for them, but isn't it fun to buy new collars and leashes. Of course, for practicality you may not want fancy ones for everyday, but how about when you go out? On a trip? Special occasion? Even if the gift is not one they would consider "fun" they will still have a great time unwrapping them!
Shop Amazon Matching Collars, Harnesses & Leashes
Clothes:
Here is another gift that may be more for you than them. Do you love to dress up your Chihuahua? There are three different camps that people fall into when it comes to dressing up their dogs.
Love It!
Maybe Sometimes
Absolutely Not, No Never!
But, no matter what camp you fall into (I'm #2), it is absolutely true that Veterinarians advise to at least put a coat or sweater on Chihuahuas, toy and small breed dogs (and even bigger short-haired dogs) when you take them out in the cold for any length of time.
Shop PetSmart Small Coats & Sweaters
Chew Bones & Chew Sticks:
Dogs love to chew. Chewing is good for their teeth and gums. You may have read my post on saving money at the vet: Read Post. This is one way mentioned. Chewing removes plaque and helps keep their teeth clean, strong and healthy. Small and toy breed dogs, like Chihuahuas are prone to mouth and teeth problems. Chew bones and sticks are good preventive medicine.
Shop Amazon Chew Bones  
 Treat Dispensing Toys:
These are somewhat like interactive toys in that they can keep your dog mentally engaged for hours at a time. The most well known of these are the Kong toys. My dogs will literally spend hours working at getting a treat out of a Kong. I also recommend taking one or two (definitely one per dog) with you when you go on trips. They will keep them busy in the hotel room or in the camper which in turn will keep you all sane and happy. 🙂
Shop PetSmart Treat Dispensing Toys
Shop Amazon Treat Dispensing Toys
Dog Beds:
Even though beds aren't something you need to replace often. It is a good idea to replace them occasionally. Although your dogs may not be thrilled with a new bed (they will appreciate it later), they will love unwrapping it! You may want a different bed for summer than for winter. I also have a bed in every room in the house (well, except the bathroom :)) So, you too may be looking for a new bed. You can find some great ones at PetSmart and Amazon.
Sports Inspired:
Is your dog your sports watching buddy? Does he or she curl up with you at every game? Then they will love showing off your favorite team with you and they will enjoy unwrapping and opening it too. Share your passion with your best friend and buddy.
Remember, gift giving is not just for the Holidays. Spoil your pooch throughout the year and you and they will receive much joy throughout the year!
Happy Shopping!